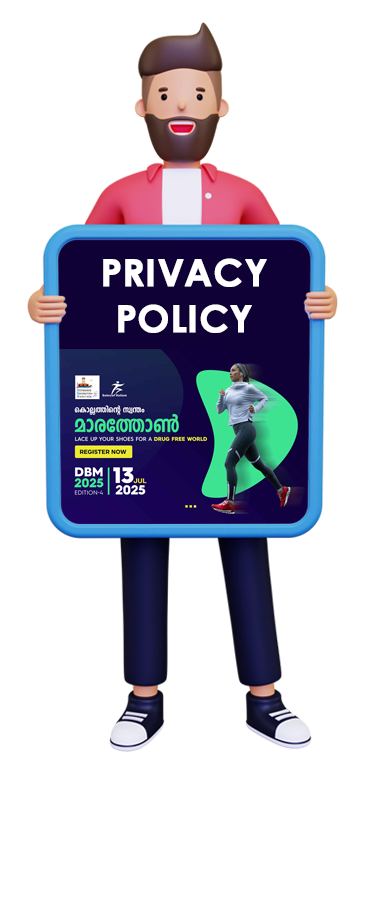 Privacy Policy
Your email address:

Desinganad Backwaters Marathon has a strict no-spam policy. We use your email id to send you your receipt for the event registration, and to provide you with pre-race information. We also use your email id to respond to any messages or queries you might have sent to us. Additionally, our gateway partner too has access to your email id and may use it to contact you regarding any payment related issues. On occasion, we or our partners may email you information on current or upcoming marathon and marathon related events.


Your phone number:

Desinganad Backwaters Marathon will use your cell phone number to SMS you receipt details. Other than this, we or our partners might call/SMS your phone number to contact or message you about an important update. Unless it is an emergency, Desinganad Backwaters Marathon/Soles of Kollam and its partners will not use or contact any emergency numbers you might have shared with us during the registration process. We will not share your personal data unless compelled to do so by law.

Should you have any queries or concerns on how your personal data will be managed by us please call Adv. Vijayaraj T on +91-9995419444 or Ms. Arathi on +91-9072158001.